Petro Commercial Services
Put our strength and stability to work for you.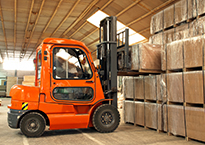 As a business owner, or the person responsible for the services and operations in your company or organization, one of the most important decisions is choosing the right provider for all of your commercial equipment, fuel and energy savings needs. That's why you can count on Petro – America's #1 heating oil provider — as your total energy solutions partner. Bottom line, we will partner with you to provide turnkey energy services and solutions to improve your commercial operation.
Count on Petro as your commercial energy solutions partner ›
Petro offers a range of energy-efficient fuels, equipment options and services. You and your company's energy savings, are always our #1 priority. That's why you will be assigned your own personal commercial sales representative.
Providing professional expertise, advice and guidance, they will partner with you to prepare and design a cost-effective solutions package to satisfy your energy and fuel needs, with:
Equipment inspection scheduling to ensure that your commercial systems run at peak performance to meet the demands of every season
Energy-efficient heating and air conditioning equipment installation and services to burn less oil, reduce energy costs and protect the environment
Energy conservation and risk management programs
Green energy and many other fuel options to lower your operating costs
24/7 service and support, whenever you need us, whatever the weather
Cost-effective solutions for NYC Clean Heat Initiative compliance
Crisis management plans
Risk management programs
Performance contracts
Environmental assessment analysis
Automatic delivery
Multiple service plan options
Natural gas and propane service specialists
Learn more about our commercial equipment services ›
Find out about our commercial fuel options and services ›
Learn how we're helping NYC customers comply with the NYC Clean Heat Initiative ›

Get the best commercial energy solutions package for your business from Petro.
Recognized as one of Forbes most reliable small-cap companies for our experience and highest levels of quality control in the industry, more and more businesses are realizing that Petro is the smart choice for their motor fuel, heating and manufacturing needs. Petro will help you deliver on your promise to perform. Good market or bad, fair weather or foul, Petro delivers!
Improve your commercial services operation with Petro. Contact us today! ›