Take advantage of the lowest fuel prices in years. Get your generator fueled now to be prepared for any storm!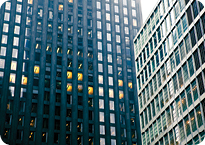 Worrying about generators handling power outages after a storm hits is too late.
Major storms of recent years left many NYC financial institutions, hospitals, care facilities and more without power for days – or even weeks – making it incredibly challenging for business to go on as normal.
With a highly active hurricane season forecast for this year, it's never been more apparent that having your backup generators fueled and ready to handle any storm power outages is an absolute necessity.
Check your generator fuel gauge and get your generators fueled, tested and serviced now!
Take advantage of the lowest fuel prices in years to fuel up before summer heat shut offs
Automatic delivery service
Fuel options that meet all NYC Clean Air Initiative requirements that run more efficiently to help you improve your bottom line
Around-the-clock service and support – in any weather
Make sure that your business is prepared for any potential power outages.
Contact us to schedule your fuel delivery today >
1.800.758.3835
Additional terms and conditions may apply.